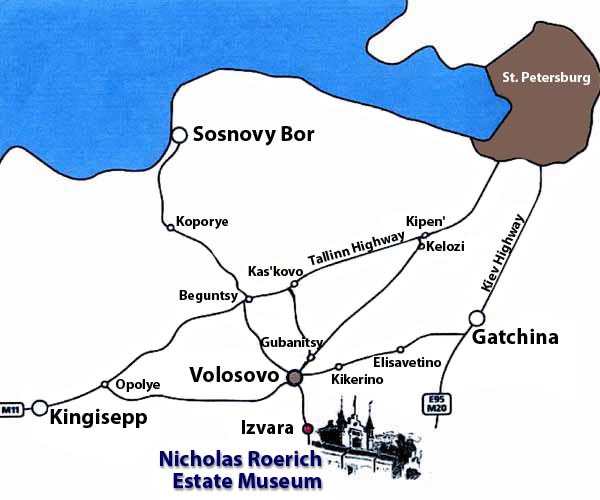 View Larger Map
(Google.Maps)
Museum Address
: 188414, Izvara Village, Volosovo District, Leningrad Region, Russia.
Getting there:
By car From St. Petersburg along the Tallinn Highway or through the town of Gatchina to Volosovo (85 km) and then to Izvara ( 12 km).
By bus Taxi cab from Avtovo Underground Station (the bus stop is behind the public garden, opposite the Circus). The bus leaves every hour from 7.30 a.m.
Buses #840, 843 from the Central Bus Station (Obvodny Canal Embankment, 36) to Volosovo, and then minibuses #34, 34-a to Izvara.